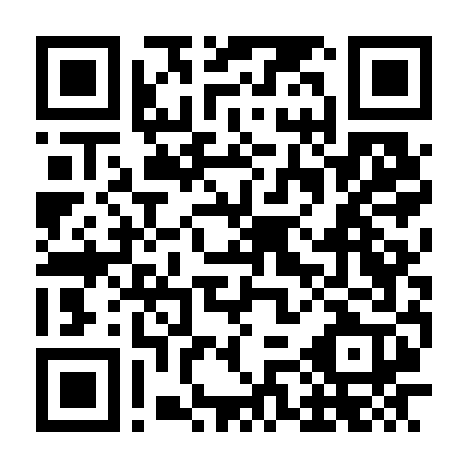 'A Beautiful Mind' is best picture
Berry, Washington win acting honors

word 1.4K read time 7 minutes, 2 Seconds
"A Beautiful Mind" won four Oscars, including best picture, at the 74th Academy Awards Sunday night.

The film also won for director Ron Howard, best supporting actress Jennifer Connelly, and best adapted screenplay for Akiva Goldsman's adaptation of Sylvia Nasar's book of the same title.

Denzel Washington and Halle Berry won Oscars for best actor and best actress. Both received rousing standing ovations as only the second and third African-Americans to win best acting honors.

Washington, who won for playing a rogue cop in "Training Day," paid tribute to Sidney Poitier, the only previous African-American best actor winner.

"I'll always be chasing you," he said, looking at Poitier, who raised his own honorary Oscar -- given earlier in the evening -- in tribute to Washington. The award was Washington's second; he won best supporting actor for 1989's "Glory."

An emotional Berry won her Oscar for her performance in "Monster's Ball," playing the bereaved widow of a death-row inmate.

"Oh, my God," Berry sobbed and gasped between words. "I'm sorry. This moment is so much bigger than me. This moment is for Dorothy Dandridge, Lena Horne, Diahann Carroll. ... It's for every nameless, faceless woman of color who now has a chance because this door tonight has been opened."

Jim Broadbent won the Oscar for best supporting actor for his performance as British author Iris Murdoch's husband John Bayley in the movie "Iris."

"The Lord of the Rings: The Fellowship of the Ring," which led the nominations with 13 nominations, won for makeup, cinematography, original score, and visual effects.

Overcoming controversy

The best picture winner is a biography of Nobel Prize-winning Princeton mathematician John Nash Jr., who battled schizophrenia throughout his adult life. The film had come under fire in recent weeks for taking liberties with Nash's story. But Academy voters decided to overlook the controversy and honor the film.

"I am terrified," Goldsman told the audience after winning his screenplay award. "I would like to thank John and Alicia Nash for their extraordinary courage and for entrusting us with their lives."

Connelly won the award in a category that included Helen Mirren, Maggie Smith, Marisa Tomei, and Kate Winslet.

Halle Berry -- who won best actress -- also won great praise for her dress. - 

"By some beautiful twist of fate I've landed in this vocation that demands that I feel and helps me to learn," Connelly said. "No film has moved or taught me more than 'A Beautiful Mind.' "

Howard, whose nomination for "Mind" was his first ever for best director despite several well-received films -- and a Directors Guild award for 1995's "Apollo 13" -- was thankful for the recognition.

"I'm not a good enough actor anymore to be able to stand up here and make you believe that I haven't imagined this moment in my mind over the years and played it out about a thousand times," said Howard, who co-produced the film with production partner Brian Grazer. "I'm very grateful for this. I'm very grateful for an entire lifetime spent involved in this creative process."

Nash, obviously pleased, watched from the audience.

Newman gets first Oscar win

Longtime nominee Randy Newman won his first Oscar after 16 nominations.

"I don't want your pity," Newman said to a loud round of applause. "I want to thank first of all the music branch for giving me so many chances to be humiliated over the years."

The singer-songwriter, who has earned regular nominations for best score and best song over the years, won for "If I Didn't Have You" from "Monsters, Inc." Among his credits are the scores for "Ragtime" and "The Natural" and the song "I Love to See You Smile" (from "Parenthood").

Jim Broadbent won best supporting actor for "Iris." - 

Broadbent's win came as a surprise to many. Ian McKellen ("Lord of the Rings") and Jon Voight ("Ali") were considered the favorites in the category.

"Stone the crows!" Broadbent exclaimed after winning the award. He thanked Bayley for allowing the moviemakers "to plunder, and I'm sure misrepresent, his life with Iris." The movie was based on a book by Bayley.

Broadbent also appeared in two other Oscar-nominated films: "Moulin Rouge," up for best picture, and "Bridget Jones's Diary," which earned a best actress nomination for star Renee Zellweger.

Also winning Oscars: "Gosford Park," for Julian Fellowes' original screenplay; "No Man's Land," from Bosnia and Herzegovina, for best foreign film; "Moulin Rouge" for costume design and art direction; and "Black Hawk Down" for sound and editing. "Shrek" won the first award ever given in the new category of animated feature film.

From serious to silly

The program began on a serious note -- and then, quickly, dropped the somber tone for the entrance of host Whoopi Goldberg, who descended over the audience on a trapeze dressed in feathery, silvery getup that would have put the outfits in "Moulin Rouge" to shame.

Ron Howard won the best director Oscar for "A Beautiful Mind," which also won best picture. - 

She made fun of several topics, including security precautions in the wake of the September 11 terrorist attacks.

"Security here is tighter than some of the faces," she said to laughter.

The show began with Tom Cruise walking out to center stage to ask why movies matter. In the aftermath of the September 11 terrorist attacks, a friend wondered, he said, "Is it important what we do?" He then answered -- "More than ever."

Woody Allen, in his first Oscar appearance, came out later in the show to introduce a film about New York movies.

"Thank you very much ... that makes up for the strip search," he said while receiving a standing ovation.

Sidney Poitier and Robert Redford, who received honorary Oscars, also enjoyed standing ovations.

Poitier, who won an Oscar for best actor for 1963's "Lilies of the Field," had the honor given to him "for his extraordinary performances and unique presence on the screen, and for representing the motion picture industry with dignity, style and intelligence throughout the world," according to the Academy.

In a press release, the Academy emphasized Redford's creation of the Sundance Institute for encouraging independent filmmaking as a primary reason for his honor. Redford received an Oscar for best director for 1980's "Ordinary People."

'Who are you wearing?'

Before the show, the traditional red carpet walk showcased the traditional dazzling Oscar fashions. The news media was out in force, asking that popular red carpet question: "Who are you wearing?"

"Shrek" won the Oscar in a new category: best animated feature. - 

In the case of "Mulholland Drive" actress Laura Harring, it was a $27 million diamond necklace and a pair of Stuart Weitzman strappy platinum- and diamond-studded high heels valued at $1 million. She was accompanied by three bodyguards.

"I think they (the designers) chose me because they wanted a Cinderella story. I come from a small town in Mexico and I've done very well, and I live in a castle," she told "E!" cable channel red carpet commentator Joan Rivers.

Halle Berry arrived in a wine-colored, A-line ball gown with a sheer bodice and strategically placed beaded flowers. Berry's stylist, Phillip Bloch, told The Associated Press her Elie Saab gown was a case of "the right dress finding the right person."

Helen Mirren was in a white Giorgio Armani ball gown, while fellow best supporting actress nominee Kate Winslet also wore red, an almost-strapless gown with a single floral strap.

Men wore a mix of tuxedos and richly tailored suits, often accompanied by glossy, metallic-colored ties. Tom Wilkinson, up for best actor for "In the Bedroom," wore an Armani suit with a monochromatic glossy tie. Will Smith, competing for best actor for his performance in "Ali," wore a golden tie and a double-breasted suit.

Ian McKellen, wearing a simple tuxedo, accessorized with a New Zealand good-luck charm around his neck. The best supporting actor nominee told CNN that he "hadn't read 'Lord of the Rings' before playing the part," but that he wasn't intimidated by the Tolkien classic's vocal following. Fans of the work -- including "Rings" director Peter Jackson -- offered plenty of advice, he said.

Security was extremely tight for this year's event, which was being held for the first time in the Kodak Theatre on Hollywood Boulevard. The street outside the theater was blocked off, and fans who traditionally camped out for bleacher sets had to formally apply and undergo background checks.

---
LSNN is an independent publisher that relies on reader support. We disclose the reality of the facts, after careful observations of the contents rigorously taken from direct sources. LSNN is the longest-lived portal in the world, thanks to the commitment we dedicate to the promotion of authors and the value given to important topics such as ideas, human rights, art, creativity, the environment, entertainment, Welfare, Minori, on the side of freedom of expression in the world «make us a team» and we want you to know that you are precious!
Dissemination* is the key to our success, and we've been doing it well since 1999. Transparent communication and targeted action have been the pillars of our success. Effective communication, action aimed at exclusive promotion, has made artists, ideas and important projects take off. Our commitment to maintain LSNN is enormous and your contribution is crucial, to continue growing together as a true team. Exclusive and valuable contents are our daily bread. Let us know you are with us! This is the wallet to contribute.
*Dissemination is the process of making scientific and technical information accessible to a non-specialist public. This can come through various forms, such as books, articles, lectures, television programs and science shows.
---