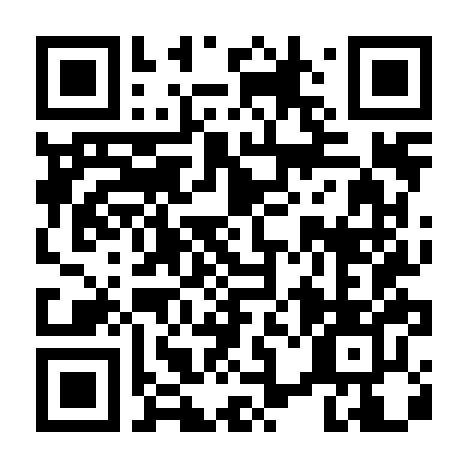 Oman Ministry of Tourism wins prestigious Global Award at WTM
word 672 read time 3 minutes, 21 Seconds
London:H.E Mohammed Al Toobi, Undersecretary for Tourism, Oman Ministry of Tourism has been presented with one of ten prestigious World Travel Market Global Wards at WTM's VIP Opening Ceremony and Reception today, Monday 10 November. He received the award from World Travel Market's Chairman, Fiona Jeffery.
WTM's Global Media Network, comprising of key travel industry media around the world, were invited to nominate companies who have made a remarkable contribution to their region's travel and tourism industry.
Nominated by leading Middle Eastern travel trade publication TTN Middle East, Tourism Oman has been developing its tourism industry in a discreet way, not building mega cities but blending inevitable progress subtly alongside its cultural and traditional attributes. It has always promoted care for the environment and seeks quality over quantity when it comes to the type of tourist it wants to attract.
There are big projects being developed but these are diversified and spread over many different areas. There is a lot of focus on eco tourism, cultural experiences and adventure options and the country seems to not want to lose its identity. This is a unique selling point in the Middle East where mega seems to be the operative word elsewhere.
The Ministry of Tourism opened Ras al Jinz Scientific Centre and Museum in the Ras Al Hadd region this year. The main goal of this centre is to educate the public about endangered turtles and to protect the 20,000 or so that annually arrive on the beach to lay eggs. Restrictions have been imposed on the numbers of visitors allowed to view turtles at any one time - a huge improvement.
Al Hota Cave at the foot of the central Hajar Mountains in Al Hamra has been improved with lights, steps, hand rails and a visitor's reception.
Oman Tourism has been encouraging tourists from GCC countries to stay in this part of the world instead of going abroad by actively promoting the annual Salalah Tourism Festival in July/August.
Other Global Award winners were Tourism British Columbia (Canadian Travel Press, Canada); Port de Barcelona (Editur, Spain); Albatravel (l'Agenzia di Viaggi, Italy); Mr. Luiz Henrique Silveira, The Governor of the State of Santa Catarina (Mercado & Eventos, Brazil); Pestana Group (Publituris, Portugal); Superclubs & Sonesta Hotels & Resorts (Rèport Américas, Latin America); Lanta-Tur Voyage (Tour Business, Russia); Mr. Peter Kerkar Global CEO,Cox & Kings India Ltd (Trav Talk, India); Micato Safaris & AmericaShare (Travel Weekly USA, United States of America).
-Ends-
For further information please contact the WTM Press Office on +44 (0) 207 069 6119/6120 or visit the WTM International Press Centre onsite at ExCeL London, Level 3.
After 13 November, for further information please email katy.kenyon@reedexpo.co.uk
NOTES TO EDITORS
World Travel Market - New Admissions Policy
World Travel Market (WTM), the global trade event for the travel industry announces a new admission policy, designed to benefit both exhibitors and visitors alike. The new WTM policy includes changes to the structure of the daily format, with WTM Opening Day on Monday 10 November, open to Exhibitors, Exhibitor Invitees, Ministers, and press. The following three days, Tuesday 11 November - Thursday 13 November, will be accessible to all Meridian Club members, Travel Trade professionals, Ministers and press, giving participants more flexibility to choose the days they wish to visit the exhibition.
Students will be invited to attend WTM on Wednesday 12 November and Thursday 13 November, where they will participate in a structured education programme. Individuals from the retail arm of the travel industry including travel agents, homeworkers and call centre staff will be invited to attend WTM on Thursday 13 November.
WTM remains a trade only exhibition. A full programme of conferences, seminars, B2B meetings, and industry initiatives will run across three days, Tuesday 11 November - Thursday 13 November and includes the UNWTO Minister's Summit, WTM World Responsible Tourism Day (WTM WRTD), along with a number of new initiatives on Thursday 13 November, such as an extended Responsible Tourism programme and exhibitor to exhibitor networking initiatives.
For further details visit www.wtmlondon.com
---
LSNN is an independent publisher that relies on reader support. We disclose the reality of the facts, after careful observations of the contents rigorously taken from direct sources. LSNN is the longest-lived portal in the world, thanks to the commitment we dedicate to the promotion of authors and the value given to important topics such as ideas, human rights, art, creativity, the environment, entertainment, Welfare, Minori, on the side of freedom of expression in the world «make us a team» and we want you to know that you are precious!
Dissemination* is the key to our success, and we've been doing it well since 1999. Transparent communication and targeted action have been the pillars of our success. Effective communication, action aimed at exclusive promotion, has made artists, ideas and important projects take off. Our commitment to maintain LSNN is enormous and your contribution is crucial, to continue growing together as a true team. Exclusive and valuable contents are our daily bread. Let us know you are with us! This is the wallet to contribute.
*Dissemination is the process of making scientific and technical information accessible to a non-specialist public. This can come through various forms, such as books, articles, lectures, television programs and science shows.
---