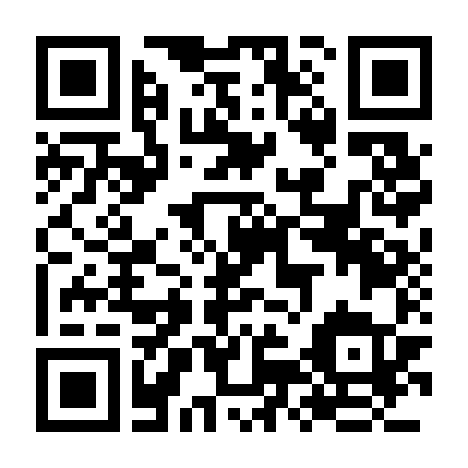 NATIONAL HOUSING SURVEY SHOWS THAT KEY ''GAPS'' POSE A CHALLENGE TO EXPANDING HOMEOWNERSHIP
Most Americans View Homeownership as Best of Both Worlds -- A Safe Investment With a Lot of Potential
word 1.5K read time 7 minutes, 21 Seconds
WASHINGTON, DC -- Fannie Mae's 2003 National Housing Survey finds that, while most Americans view homeownership as a safe investment with a lot of potential, four critical "gaps" must be addressed in order to reach the underserved and close the minority homeownership gap. The survey also finds that a significant roadblock to homeownership for Hispanic households where Spanish is predominantly spoken is having accurate information about the home-buying process.

"This year's survey will help us achieve our expanded American Dream Commitment-® to underserved families by helping us understand more about the minority homeownership gaps and the best strategies to close them," said Fannie Mae Chairman and Chief Executive Officer Franklin D. Raines.

Fannie Mae's expanded American Dream Commitment is an ambitious pledge to create six million new homeowners (including 1.8 million minority families) over the next 10 years, help families keep their homes, and expand the supply of affordable homes where they are needed most.

UNDERSTANDING THE "GAPS"
The survey shows that there are four important areas that must be addressed in order to expand homeownership, including an information gap, an affordability gap, a credit gap, and an overall confidence gap:

1. Information Gap: The survey illustrates a significant difference between the general public and minority communities in their levels of accurate information about the home-buying process. This information gap is particularly pronounced among Spanish-language dominant Hispanics (Spanish Hispanics). Only 23 percent of African Americans and 18 percent of Spanish Hispanics claim an above average understanding of the home-buying process compared to a third of Americans overall.

Respondents' answers to a series of true/false questions regarding the home-buying process indicate a wide variance in knowledge depending on the topic, and significant differences between demographic groups. Among the responses:

Sixty-five percent of English-language dominant Hispanics (English Hispanics), 60 percent of African Americans and only 27 percent of Spanish Hispanics know that a mortgage does not require a 30-year commitment, compared to 74 percent of all respondents.

Sixty-four percent of English Hispanics, 57 percent of African-Americans and only 22 percent of Spanish Hispanics know that it's not necessary to have a perfect credit rating to qualify for a mortgage, compared to 73 percent of all respondents.

Fifty-five percent of English Hispanics, 51 percent of African Americans and only 39 percent of Spanish Hispanics know that it's not necessary to have stayed in the same job for at least five years to qualify for a mortgage, compared to 65 percent of all respondents.

2. Affordability Gap: While a lack of accurate information about the home-buying process divides minority groups from the general public, the survey finds that an affordability gap divides renters, lower-income Americans, and "seekers" (those who began the home-buying process, but did not take it to completion) from homeowners and the general public. Thirty-five percent of all renters have tried to become homeowners but have not succeeded, and affordability is the most common reason cited.

More than half (51 percent) of all seekers said the reason they failed to complete the home- buying process was that it was more expensive than they initially thought, or they had concerns about getting a low-cost mortgage given their credit history. Affordability concerns are primarily driven by a lack of savings, as seekers save only half of what the nation saves on average (7.6 percent of their monthly income compared to 13.7 percent of the nation as a whole).

3. Credit Gap: Many Americans continue to be concerned that their credit histories will make it difficult for them to secure a mortgage for the purchase of a home, and different parts of the population also have significantly less experience with and less information about credit and debt. Among the general public, 40 percent say they have a great deal of experience, 38 percent report some experience, and 21 percent have little or no experience with credit and debt. African Americans and English Hispanics report about the same level of experience with credit and debt as the general public, but only 15 percent of Spanish Hispanics report having a great deal of experience.

Credit concerns are the second leading reason (39 percent) renters overall offer for having not bought a home, ranking just behind cost. Credit concerns are an even bigger issue for minority households as 49 percent of English Hispanics, 46 percent of Spanish Hispanics, and 42 percent of African Americans cited credit concerns as the primary reason they have not yet bought a home.

4. Confidence Gap: The survey illustrates an overall confidence gap between minorities and the general public over whether or not they can successfully complete the home-buying process. This gap is magnified by concerns over factors such as discrimination and future home price increases.

English Hispanics (3.8 on a confidence scale of 1 to 5), were nearly as confident as the general public (3.9) that they could complete the different home-buying steps, but African Americans (3.6) and Spanish Hispanics (3.4) were less confident. African Americans were particularly less confident in their ability to complete the home-buying process without experiencing discrimination (3.4 compared to 4.0 for the general public), while Spanish Hispanics were least confident about obtaining a mortgage (3.2 compared to 3.9 for the general public) and finding a real estate professional (3.1 compared to 3.5).

Overall, 49 percent of all Americans think it is harder to buy a home than in their parents' generation compared to 46 percent who think it is easier. Sixty-two percent of renters, 59 percent of those making under $35,000 a year, and 53 percent of English Hispanics believe it is more difficult, but 56 percent of Spanish Hispanics believe it is easier. African Americans are largely split, with 50 percent saying it is easier today and 46 percent saying it is harder.

The survey indicates that perceptions of rising home prices may also impact home-buying confidence. Sixty-four percent of Americans believe housing prices will rise in the next year, a 13 percentage point increase from the 2002 survey (51 percent).

MEETING THE NEEDS OF SPANISH HISPANICS/NEW IMMIGRANTS
The survey finds that Spanish Hispanics face special affordability and other challenges as evidenced by the fact that a majority say they send a significant sum of money to relatives in their country of origin. The average amount cited totaled $223 per month, a particular hardship as 70 percent of Spanish Hispanics say they earn less than $35,000 per year.

As a companion report to the 2003 Fannie Mae National Housing Survey, the company released a new Fannie Mae paper today entitled "From Homeland to a Home: Immigrants and Homeownership in Urban America" by Demetrios Papademetriou and Brian Ray of the Migration Policy Institute. The study spotlights the challenges of creating homeownership opportunities for immigrant families, a vital and growing component of the housing market.

The paper finds that a primary obstacle for immigrants in attaining homeownership in America is the difficulty in finding affordable homes in many urban areas. The fact that many immigrants tend to cluster in "Traditional Gateway" cities -- many of which are high-cost markets -- only serves to compound this problem. According to the analysis, 52 percent of all immigrants live in the 10 metropolitan areas with the largest immigrant populations, and nearly 50 percent of immigrants who arrived in the 1990s were living in the gateway cities in 2000. The report indicates that intensive counseling and home-buyer education targeted toward immigrant households on the cusp of homeownership could prove quite effective in increasing homeownership rates.

A GOOD INVESTMENT
Overall, more than four in five Americans (84 percent) say a major reason to own a home is that it is a good long-term investment, which is nearly identical to the response rate (82 percent) in the 2002 survey. This year's survey finds that a majority of Americans (61 percent) view homeownership as the best of both worlds -- a safe investment with a lot of potential. This response is down somewhat from 2002 (70 percent), but still quite strong considering only 47 percent of respondents are optimistic about the economy as a whole.

Similar to previous years, the public also takes a very positive view of home buying relative to other investment choices. Only 39 percent of respondents said that an IRA or a 401k is a safe investment with a lot of potential, and only 26 percent said that a savings or money market account shared the two characteristics. Mutual funds (20 percent) and stocks (12 percent) also rated very low for both characteristics.

The vast majority (87 percent) of homeowners said that their homes increased in value since they first bought them, and 76 percent report that their housing investment has increased in value even more than they anticipated.

Fifty-seven percent of all renters say that they are very or somewhat likely to buy a home in the next three years. Minority renters are particularly optimistic about purchasing a home, with 63 percent of African-American renters, 64 percent of English Hispanic renters, and 59 percent of Spanish Hispanic renters saying that they are very or somewhat likely to buy a home in the next three years.

---
LSNN is an independent publisher that relies on reader support. We disclose the reality of the facts, after careful observations of the contents rigorously taken from direct sources. LSNN is the longest-lived portal in the world, thanks to the commitment we dedicate to the promotion of authors and the value given to important topics such as ideas, human rights, art, creativity, the environment, entertainment, Welfare, Minori, on the side of freedom of expression in the world «make us a team» and we want you to know that you are precious!
Dissemination* is the key to our success, and we've been doing it well since 1999. Transparent communication and targeted action have been the pillars of our success. Effective communication, action aimed at exclusive promotion, has made artists, ideas and important projects take off. Our commitment to maintain LSNN is enormous and your contribution is crucial, to continue growing together as a true team. Exclusive and valuable contents are our daily bread. Let us know you are with us! This is the wallet to contribute.
*Dissemination is the process of making scientific and technical information accessible to a non-specialist public. This can come through various forms, such as books, articles, lectures, television programs and science shows.
---