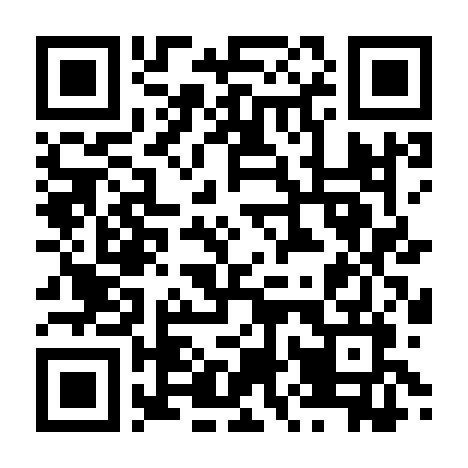 Did You Know?
word 681 read time 3 minutes, 24 Seconds
There are currently more than- 194 million people with diabetes worldwide.  If nothing is done to slow the epidemic, the number will exceed 333 million by 2025.

In 2003, the five countries with the largest numbers of persons with diabetes were India (35.5 million), China (23.8 million), the United States (16 million),- Russia (9.7 million) and Japan (6.7 million).
- 
In 2003, the five countries with the highest diabetes prevalence in the adult population were- Nauru (30.2 %),- The United Arab Emirates- (20.1 %),- Qatar (16%), Bahrain(14.9%),- and- Kuwait (12.8%).

At least 50% of all people with diabetes are unaware of their condition.-  In some countries this figure may rise to 80%.

Diabetes is the fourth main cause of death in most developed countries.

Diabetes is the leading cause of blindness and visual impairment in adults in developed countries.

Diabetes is the most common cause of amputation which is not the result of an accident.
- 
People with diabetes are 15 to 40 times more likely to require a lower-limb amputation compared to the general population.

Cardiovascular disease is the number one cause of death in industrialized countries.-  It is also set to overtake infectious diseases as the most common cause of death in many parts of the less developed world.

People with diabetes are two to four times more likely to develop cardiovascular disease than people without diabetes.

People with type 2 diabetes have the same risk of heart attack as people without diabetes who have already had a heart attack.

People with diabetes can have a heart attack without even realising it.

Strokes occur twice as often in people with diabetes and high blood presure as in those with high blood pressure alone.

For each risk factor present, the risk of cardiovascular death is about three times greater in people with diabetes as compared to people without the condition.

While cardiovascular disease mortality and in particular coronary heart disease related deaths have declined in those without diabetes in developed countries, in men with diabetes the decrease has been a modest 13% while in women with diabetes the rates have actually increased by 23%.

By 2025, the number of people with diabetes is expected to- more than double- in Africa, the Eastern Mediterranean and Middle East, and South-East Asia,- and rise by 20% in Europe, 50% in North America, 85% in South and Central America and 75% in the Western Pacific.

For developing countries, there will be a projected increase of a 170% of cases; for developed countries, there will be a projected rise of 42%.

The populations of most countries are ageing.-  Diabetes is particularly common in ageing populations and is increasing in proportion to the number of people living longer.

The devastating complications of diabetes, such as blindness, kidney failure and heart disease, are imposing a huge burden on healthcare services.-  It is estimated that diabetes accounts for between 5% and 10% of a nation's health budget.

The human and economic costs of diabetes could be significantly reduced by investing in prevention, particularly early detection, in order- to avoid the onset of diabetic complications.

There is conclusive evidence that good control of blood glucose levels can substantially reduce the risk of developing complications and slow their progression in all types of diabetes.-  The management of high blood pressure and raised blood lipids (fats) is equally important.-  In all societies, better control of these parameters would contribute to a substantial improvement of quality of life.

An estimated 25% of the world's nations have not made any specific provision for diabetes care in national health plans.

Diabetes increased by one-third during the 1990s, due to the prevalence of obesity and an aging population.

In 2003, the IDF's Task Force on Insulin conducted its second Global Access to Insulin and Diabetes Supply survey. Of the 74 countries that participated, 30 admitted that they could not ensure a continuous supply of insulin to people with type 1 diabetes. The situation is especially severe in sub-Saharan Africa where no country can ensure 100% access to insulin.- A similar- survey in 1997 showed that continual access to insulin, syringes and needles was greater in urban than in rural areas (48 countries vs 32 for insulin; 41 vs 29 for syringes and needles).
---
LSNN is an independent publisher that relies on reader support. We disclose the reality of the facts, after careful observations of the contents rigorously taken from direct sources. LSNN is the longest-lived portal in the world, thanks to the commitment we dedicate to the promotion of authors and the value given to important topics such as ideas, human rights, art, creativity, the environment, entertainment, Welfare, Minori, on the side of freedom of expression in the world «make us a team» and we want you to know that you are precious!
Dissemination* is the key to our success, and we've been doing it well since 1999. Transparent communication and targeted action have been the pillars of our success. Effective communication, action aimed at exclusive promotion, has made artists, ideas and important projects take off. Our commitment to maintain LSNN is enormous and your contribution is crucial, to continue growing together as a true team. Exclusive and valuable contents are our daily bread. Let us know you are with us! This is the wallet to contribute.
*Dissemination is the process of making scientific and technical information accessible to a non-specialist public. This can come through various forms, such as books, articles, lectures, television programs and science shows.
---