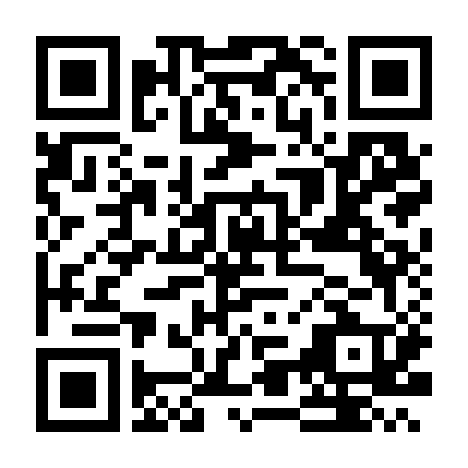 Schroeder appears headed for win
BERLIN, Germany -- Chancellor Gerhard Schroeder appeared headed for re-election as his ruling coalition held onto a slim lead in Germany's closest election since World War II.
word 980 read time 4 minutes, 54 Seconds
Conservative challenger Edmund Stoiber indirectly conceded victory when he spoke to party faithful in Bavaria shortly after midnight, admitting he may not be able to form a new government based on election results.

But Stoiber -- whose Christian Democratic-Christian Social Union (CDU-CSU) was leading in officials results -- predicted that Schroeder's coalition would be too fragile to last a full four-year term.

"Should we not be able to construct a government ... the Schroeder government will only be able to govern for a very, very short time," Stoiber said.

"We're capable of taking over the government even if it's not possible immediately. In a year's time I will take over and construct a new government.

"Perhaps there is a piece of universal justice here," Stoiber said. "Perhaps he (Schroeder) will have to live through what he has brought us."

"With (Schroeder's) coalition, Germany won't return to economic health and it won't break out of the isolation from Europe and America that Schroeder drove it into."

The chancellor has drawn criticism from the Bush administration for opposing a possible U.S.-led war against Iraq, although the stance gained him support among German voters during the campaign.

With about 97 percent of the vote counted, the CDU-CSU had 38.8 percent and Schroeder's Social Democratic Party (SPD) had 38.4 percent, according to official results reported by The Associated Press.

The Greens -- Schroeder's coalition partner -- had 8.6 percent. The Free Democratic Party (FDP) -- a possible coalition partner with the CDU-CSU under Stoiber -- had 7.4 percent, results showed. Turnout was about 80 percent.

However, projections by all three television networks showed Schroeder's SPD-Greens coalition holding onto a slim majority of seats in the Bundestag, or lower house of parliament.

An RTL/Forsa projection for n-tv private television showed Schroeder's SPD with 38.6 percent, Stoiber's CDU-CSU with 38.3 percent, the Greens at 8.3 percent and the liberal Free Democratic Party (FDP) -- the conservatives' traditional partners -- at 7.3 percent.

That would give Schroeder's current SPD-Green coalition a 15-seat lead.

An Electoral Research Group projection for ZDF public television gave the CDU-CSU 38.6 percent, the SPD 38.4 percent, the Greens 8.5 percent and the FDP 7.4 percent. That would translate into a four-seat majority for Schroeder.

A projection by Infratest Dimap for ARD public television gave the conservatives 38.6 percent, the SPD 38.4 percent, the Greens 8.6 percent and the FDP 7.4 percent. That would give Schroeder's current SPD-Green coalition a five-seat majority in parliament.

Stoiber, speaking in Bavaria, repeated his claim earlier in the evening at party headquarters in Berlin that the CDU-CSU had won the election. But it appeared he was referring to his party's first-place showing.

CNN's Chris Burns said Stoiber also may have been referring to the fact that the CDU "put themselves back together" with the help of their sister party, the CSU, after the CDU "self-destructed" over a financial scandal.

"The CDU, the great party of the center, is back," Stoiber told a crowd of cheering supporters in Berlin. "It is the biggest party in parliament. We will make what we can of this great result."


Edmund Stoiber gives supporters the thumbs-up sign

But Schroeder told an audience at SPD headquarters: "Sometimes those who are happy early are disappointed later.

"We want to continue this administration, and it seems we will be able to. We have good prospects to continue," Schroeder said.

For the Greens and their leader, Foreign Minister Joschka Fischer, it was their strongest showing in the party's 22-year history.

But for the Party of Democratic Socialism (PDS), all three projections showed the former East German Communist Party with about 4 percent of the vote -- not enough to cross the 5 percent threshold to gain a place in parliament.

However, if PDS candidates were to win at least three seats in direct local elections, the party could still end up in parliament.

Such a situation could change the number of seats allocated to other parties -- and could open the door to a possible "grand coalition" between Schroeder's SPD and Stoiber's conservatives, since both sides have said they don't want to rely on the former communists to form a government.

Under Germany's complex election system, voters cast two ballots -- one for a party, the other for a local candidate.

The percentage of seats each party gets in parliament is determined by the party vote.

But parliament could be expanded beyond its 598 seats if a party's local candidates win more seats than the party's proportional vote would allow.

Polls opened on Sunday with rain and heavy clouds over much of the country and closed at 6 p.m.

Stoiber was the first of the chancellor candidates to vote, arriving in blazer and red-and-white striped tie and accompanied by his wife in his hometown Wolfratshausen, south of Munich.

Schroeder arrived some hours later at a polling booth in Hanover, also with his wife.

Schroeder used his last campaign rally on Saturday to reinforce his opposition to a U.S. war in Iraq, which has dominated campaigning in the run-up to the polls.

Alleged comments by his justice minister likening U.S. President George W. Bush's stance on Iraq to Hitler's use of foreign policy to hide domestic woes overshadowed the final day of campaigning and prompted Schroeder to write a conciliatory letter to Bush. (Full story)

Minister Herta Daeubler-Gmelin has denied a report by the mass circulation newspaper Bild Zeitung that she plans to resign after polls close, under growing pressure from Schroeder's Social Democratic Party.

"No of course not," Daeubler-Gmelin told The Associated Press on Sunday after voting in the southern city of Tuebingen.

"Those are just malicious rumors meant to create uncertainty among voters."

Government spokesman Uwe-Karsten Heye, however, has not explicitly denied the report, but did dismiss it as speculation.

---
LSNN is an independent publisher that relies on reader support. We disclose the reality of the facts, after careful observations of the contents rigorously taken from direct sources. LSNN is the longest-lived portal in the world, thanks to the commitment we dedicate to the promotion of authors and the value given to important topics such as ideas, human rights, art, creativity, the environment, entertainment, Welfare, Minori, on the side of freedom of expression in the world «make us a team» and we want you to know that you are precious!
Dissemination* is the key to our success, and we've been doing it well since 1999. Transparent communication and targeted action have been the pillars of our success. Effective communication, action aimed at exclusive promotion, has made artists, ideas and important projects take off. Our commitment to maintain LSNN is enormous and your contribution is crucial, to continue growing together as a true team. Exclusive and valuable contents are our daily bread. Let us know you are with us! This is the wallet to contribute.
*Dissemination is the process of making scientific and technical information accessible to a non-specialist public. This can come through various forms, such as books, articles, lectures, television programs and science shows.
---