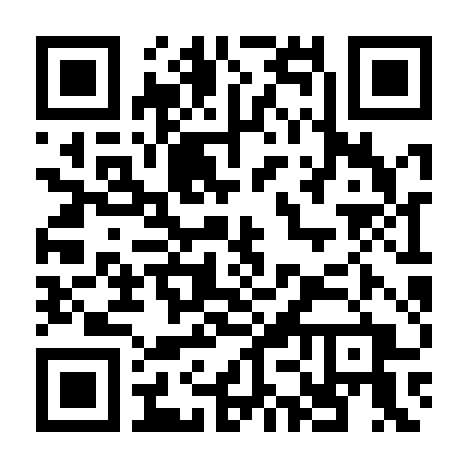 Terence Trent D'arby (Sananda Maitreya) returns with first U.S. release in eight years WildCard! - The jokers' edition out on June 3rd.
word 605 read time 3 minutes, 1 Seconds
ANNOUNCES SEVEN SELECT U.S. PERFORMANCES

UPCOMING PERFORMANCES ON"¦
TONIGHT SHOW W/ JAY LENO, LATE LATE SHOW WITH CRAIG KILBORN & ORLANDO JONES SHOW

NEW YORK, NY"€MAY 26, 2003 - Multi-platinum artist Terence Trent D'Arby/Sananda Maitreya will return with his first U.S. release in eight years, WILDCARD! - The Jokers' Edition, out on June 3rd. D'Arby/Maitreya recently announced that he will hit the stage for seven select live performances in support of his new album. He will also appear on the Tonight Show with Jay Leno on June 4th followed by appearances on the Late Late Show with Craig Kilborn and the Orlando Jones Show.

WILDCARD!, previously released in Europe and hailed by the UK Times as "full of the fierce passion and sharp hooks of his debut release," will be released through a unique partnership with D'Arby/Maitreya's self-owned label, Sananda Records, and Compendia Music Group.

Produced by D'Arby/Maitreya and featuring a Dallas Austin co-produced track as well as two tracks co-produced by Glenn Ballard, the album is a genre-defying blend of soulful, sensual songs with a funky edge. The opening track, "O Divina," bursts out with a resounding horn section, while other songs, like the first single, "Designated Fool," "My Dark Places," and "Girl," showcase deep R&B grooves. The Dallas Austin co-produced "Drivin' Me Crazy" explores the fusion of jazz and electronica. With a little jazz, rock, pop, and D'Arby/Maitreya's charismatic vocals, he reminds audiences of his powerful and eclectic stylings.

Maitreya/D'Arby's debut album, INTRODUCING THE HARDLINE ACCORDING TO TERENCE TRENT D'ARBY, spawned two huge singles with "Sign Your Name" and "Wishing Well." The tremendous commercial and critical success of this first album drove the project to Number 1, making HARDLINE one of the most successful debut releases on record. His subsequent albums, often considered adventurous in scope, continued to garner glowing reviews. Rolling Stone's 4-star review of Neither Fish nor Flesh said, ""¦he's gripped by a powerful creative spirit and has the will and the guts to follow it, wherever it leads."

During an interview with VIBE magazine last year, Maitreya/D'Arby commented on the evolution of both his personal and professional life in recent years: "I was living with a sense of dissatisfaction regarding what I was expected to do. Something much deeper was pulling at me to take a more truthful look at the role I was playing, because it really wasn't leading to fulfillment or happiness. My best is yet to come. I'm very confident and I'm very excited and I'm very grateful for the people who seem to have a tremendous amount of patience. I look forward to seeing them (fans in the U.S.), because I have something to share with them now that I didn't have before."


Look for Maitreya/D'Arby to announce additional U.S. tour dates later this summer. In the meantime, catch one of his seven exclusive performances.

WILDCARD! U.S.TOUR DATES

DATE CITY VENUE
May 28 Philadelphia, PA, Trocadero
May 29 New York, NY BB King Blues Club
June 5 Chicago, IL House of Blues
June 10 Los Angeles, CA Henry Fonda Theater
June 11 San Francisco, CA Ruby Skye
June 15 Washington, D.C. Birchmere
June 17 Annapolis, MD Ram's Head Tavern


For more information on the new album and/or additional tour dates you can visit http://www.compendiamusic.com or http://www.sanandamaitreya.com .
- 
Photo (c)opyright by Peter Berger

---
LSNN is an independent publisher that relies on reader support. We disclose the reality of the facts, after careful observations of the contents rigorously taken from direct sources. LSNN is the longest-lived portal in the world, thanks to the commitment we dedicate to the promotion of authors and the value given to important topics such as ideas, human rights, art, creativity, the environment, entertainment, Welfare, Minori, on the side of freedom of expression in the world «make us a team» and we want you to know that you are precious!
Dissemination* is the key to our success, and we've been doing it well since 1999. Transparent communication and targeted action have been the pillars of our success. Effective communication, action aimed at exclusive promotion, has made artists, ideas and important projects take off. Our commitment to maintain LSNN is enormous and your contribution is crucial, to continue growing together as a true team. Exclusive and valuable contents are our daily bread. Let us know you are with us! This is the wallet to contribute.
*Dissemination is the process of making scientific and technical information accessible to a non-specialist public. This can come through various forms, such as books, articles, lectures, television programs and science shows.
---