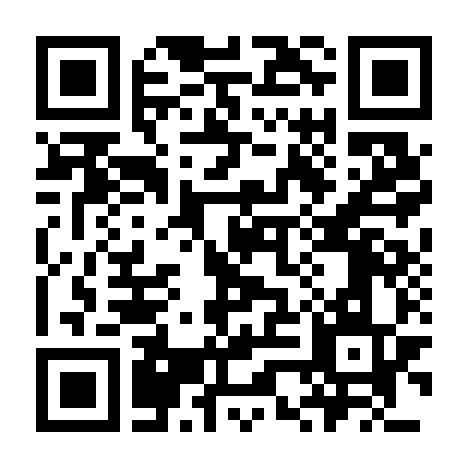 Craig Venter: DNA pioneer publishes own genome
word 928 read time 4 minutes, 38 Seconds
USA: The scientist who mapped the human genome and plans to create living organisms from scratch has become the first person to publish his own entire genetic make-up.

The nearly 3bn pairs of letters that spell out Craig Venter's genetic code were sequenced for the research paper, which was published last night in the free-to-access journal PLoS Biology.

It is the first time a complete genome, covering chromosomes inherited from each parent, has been published for an individual.

Dr Venter's genome, and that of James Watson, the co-discoverer of DNA's double-helix structure, have previously been posted on scientific web sites.

Analysis of the genome allowed the team based at the J Craig Venter Institute in Maryland to compare how chromosomes from one parent differed from those inherited from the other, revealing stark differences between the two.

Based on the study, the team concluded that genetic variation between humans is more than seven times greater than previously thought.

In 2001, Dr Venter's company, Celera, published a version of the human genome that contained 60% of his own genetic material, with the rest contributed from four others. "This is a totally different picture of humanity than we had in 2001," Dr Venter told the Guardian yesterday.

Dr Venter has been criticised for including his own DNA in Celera's sequencing effort, but said the latest paper was an attempt to show leadership and dispel fears over the medical secrets held within an individual's genome.

The scientist said his sequence reveals that he has a moderate risk of developing Alzheimer's disease.

"There are two groups of people out there, the half that really want to know about themselves, and the half that's afraid to know because of all this genetic deterministic nonsense," he said. "Knowing what is there will do nothing to change what is already going on in my body.

"I'm one of the leading scientists in this field and it would be embarrassing for me if I wasn't curious and wanted to be first. It's impossible for me to imagine a truly honest scientist who has any degree of curiosity that wouldn't be interested in seeing their own genome."

Dr Venter's team examined his genome seven times and assembled the complete code from a data set of 20bn base pairs. Each set of contributing chromosomes was covered on average 3.2 times, giving more than 96% coverage of both parents' genetic contribution.

"There's probably something in my genome with a competitive nature. Myself and my teams have had a pretty impressive set of firsts including the first genome along the way. Does it give some satisfaction? Yes. And maybe that's a narcissistic tendency, I don't know."

Founder and President , J. Craig Venter Institute
J. Craig Venter, Ph.D., is regarded as one of leading scientists of the 21st century for his invaluable contributions in genomic research and is one of the most frequently cited scientists. He is of the and the J. Craig Venter Science Foundation, not-for-profit, research and support organizations dedicated to human genomic research, to exploration of social and ethical issues in genomics, and to seeking alternative energy solutions through microbial sources. In addition Dr. Venter is the founder and chairman of The Institute for Genomic Research (TIGR).

Dr. Venter began his formal education after a tour of duty as a Navy Corpsman, in Danang, Vietnam from 1967 to 1968. After earning a bachelor's degree in biochemistry and a Ph.D. in Physiology and Pharmacology, both from the University of California at San Diego and both in three years, he was appointed professor at the State University of New York at Buffalo and the Roswell Park Cancer Institute. In 1984, he moved to the National Institutes of Health campus where he developed expressed sequence tags or EST's, a revolutionary new strategy for gene discovery. In 1992, he founded The Institute for Genomic Research (TIGR). There he and his team decoded the genome of the first free-living organism, the bacterium Haemophilus influenzae, using his new whole genome shotgun technique. TIGR has sequenced more than 50 genomes to date using Dr. Venter's techniques.

In 1998, Dr. Venter founded Celera Genomics to sequence the human genome using the whole genome shotgun technique, new mathematical algorithms, and new automated DNA sequencing machines. The successful completion of this research culminated with the publication of the human genome in February 2001 in the journal, Science. In addition to the human genome, Dr. Venter and his team at Celera sequenced the fruit fly, mouse, and rat genomes. Dr. Venter and his team at the Venter Institute continue to blaze new trails in genomics research and have recently published several important papers outlining advances such as: environmental genomics through the characterization of more than one million new genes found from shotgun sequencing of the Sargasso Sea; synthetic biology with publication of the synthetic PhiX 174 research; and the sequence and analysis of the dog genome.

Dr. Venter is the author of more than 200 research articles and is the recipient of numerous honorary degrees, public honors, and scientific awards. These include: Financial Times' Man of the Year Award, TIME Magazine's Man of the Year (runner-up), 2002 Gairdner Foundation International Award, and the 2001 Paul Ehrlich and Ludwig Darmstaedter Prize. Dr. Venter is a member of numerous prestigious scientific organizations including the National Academy of Sciences, the American Academy of Arts and Sciences, and the American Society for Microbiology. Dr. Venter was also one of the first 38 people to be selected by Desmond Tutu as part of his "Hands that Shape Humanity" world exhibition.

Venter's Pop!Tech Appearances:
Pop!Tech 2006 "Dangerous Ideas"
---
LSNN is an independent publisher that relies on reader support. We disclose the reality of the facts, after careful observations of the contents rigorously taken from direct sources. LSNN is the longest-lived portal in the world, thanks to the commitment we dedicate to the promotion of authors and the value given to important topics such as ideas, human rights, art, creativity, the environment, entertainment, Welfare, Minori, on the side of freedom of expression in the world «make us a team» and we want you to know that you are precious!
Dissemination* is the key to our success, and we've been doing it well since 1999. Transparent communication and targeted action have been the pillars of our success. Effective communication, action aimed at exclusive promotion, has made artists, ideas and important projects take off. Our commitment to maintain LSNN is enormous and your contribution is crucial, to continue growing together as a true team. Exclusive and valuable contents are our daily bread. Let us know you are with us! This is the wallet to contribute.
*Dissemination is the process of making scientific and technical information accessible to a non-specialist public. This can come through various forms, such as books, articles, lectures, television programs and science shows.
---