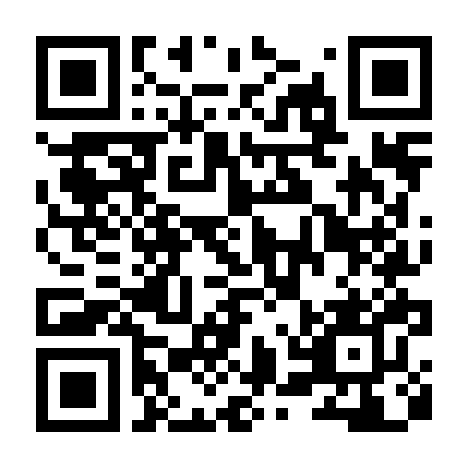 Techno hits basic beat
Musical analysis unveils a hierarchy of sophistication.
word 732 read time 3 minutes, 39 Seconds
A form of music known as Javanese Gamelan has won one of the top prizes for rhythmic complexity, according to a novel kind of musical analysis1.

Heather Jennings of the Federal University of Alagoas in Brazil and her colleagues conclude that Gamelan - an Indonesian style of music featuring gongs, drums, wind and string instruments - is as sophisticated as Western classical music in terms of its variations in volume. And both of these styles tower in complexity over modern techno tracks and Forró, a form of traditional dance music from Brazil.

Jazz, rock and roll and Brazilian pop music lie between the two extremes, the researchers say. They are "complex enough to listen to, but periodic and rhythmic enough to dance to", they write.

But music snobs shouldn't think that complex music is necessarily better than simpler varieties. Both techno and Forró have a strong, regular rhythm that is perfect for dancing, the paper points out.

Measuring the rhythmicity of music might seem a simple matter, but in fact it's surprisingly tricky.

Acoustic scientists studying complex sounds typically measure their 'power spectra': a measure of the patterns with which volume changes over time. For music with a thumping, regular rhythm, for example, the loudness power spectrum would have a peak corresponding to the main beat.

But power spectra are rather crude measures, Jennings and colleagues say, and can hide some of the complexities of different musical forms. For one thing, a power spectrum might not distinguish a series of sequential changes in rhythm from several overlapping rhythms.

To get around this, the researchers fed four-minute stretches of music into a more sophisticated technique, called detrended fluctuation analysis (DFA). This has been used in the past to study complicated signals in economic, genetic and heartbeat data.

The method produces a number, denoted alpha that quantifies the complexity of patterns in a signal - in this case, the volume of music. A low alpha (less than 1) indicates relatively non-complex music, whereas more complex musical signals have a value of alpha closer to 1. Music with alpha larger than 1 will tend to have long patches of loud and quiet, and will tend to be quite boring, says coworker Plamen Ivanov of Boston University in Massachusetts. But for alpha=1, the sound will probably be judged more interesting and pleasant, he says.

Gamelan has average values of alpha closest to 1, as does what the researchers characterize as 'new age music'. The averages for Western classical and Hindustani music are slightly higher.

Curiously, jazz and rock and roll have virtually identical average alpha values of about 0.9, challenging the notion that the latter is in some ways a debased, simplified version of the former. But then, in music, rhythm isn't everything.

References

1. Jennings, H. D., Ivanov, P. Ch., Martins, A. M., da Silva, P. C. & Viswanathan, G. M. Variance fluctuations in nonstationary time series: a comparative study of music genres. Preprint, http://xxx.lanl.gov/abs/cond-mat/0312380 (2003).

MORE INFO:
Philip Ball is a freelance science writer, and a consultant editor for Nature, having worked for the journal as an editor for physical sciences for over ten years. He is also Writer in Residence in the Chemistry Department of University College, London.

Philip is the author of several scientific books for the lay reader, including Designing the Molecular World (Princeton Univ. Press, 1994, winner of an Association of American Publishers Award),Made To Measure (Princeton Univ. Press, 1997), and Stories of the Invisible (Oxford University Press, 2001). The Self-Made Tapestry (Oxford Univ. Press, 1998) discusses pattern formation in the physical, biological and geological sciences, and A Biography of Water (Weidenfeld & Nicolson, 1999) is a cross-disciplinary exploration of the role that this vital molecule has played in physics, chemistry, biology, planetary science, sociology and myth. His latest book is Bright Earth (Penguin, 2001), a study of the impact of chemical technology and the invention of new pigments and dyes on the use of colour in Western art. He has written extensively on all areas of science in both the scientific and popular press, and has broadcast on many occasions on radio and television.

Philip graduated in Chemistry from the University of Oxford, and holds a PhD in Physics from the University of Bristol.

Ӣ Philip won the GlaxoWellcome/Association of British Science Writers Best Communication of Science In a Non-Science Context Award 2001

More information: www.philipball.com

---
LSNN is an independent publisher that relies on reader support. We disclose the reality of the facts, after careful observations of the contents rigorously taken from direct sources. LSNN is the longest-lived portal in the world, thanks to the commitment we dedicate to the promotion of authors and the value given to important topics such as ideas, human rights, art, creativity, the environment, entertainment, Welfare, Minori, on the side of freedom of expression in the world «make us a team» and we want you to know that you are precious!
Dissemination* is the key to our success, and we've been doing it well since 1999. Transparent communication and targeted action have been the pillars of our success. Effective communication, action aimed at exclusive promotion, has made artists, ideas and important projects take off. Our commitment to maintain LSNN is enormous and your contribution is crucial, to continue growing together as a true team. Exclusive and valuable contents are our daily bread. Let us know you are with us! This is the wallet to contribute.
*Dissemination is the process of making scientific and technical information accessible to a non-specialist public. This can come through various forms, such as books, articles, lectures, television programs and science shows.
---